WHY SETTLE AND INVEST IN KUALA LUMPUR
If you are planning to settle in Malaysia but still undecided which state you will be, especially that you also plan to invest in property Malaysia, you might want to first check Kuala Lumpur, being this is the capital of the said country. The real estate of Kuala Lumpur is not something you can just ignore if you are attracted to this industry, since this is the busiest part and where most opportunities are. However, you will be surprised to know that even with that fact, the properties as not as expensive as you expect and the goes the same with their cost of living. But that is not the only reasons why Kuala Lumpur should solidify your decision.
You need to haggle

Yes, even with the fact that prices in Kuala Lumpur is already attractive, you can still ask for discounts. Your money will get more here is you know how to talk with the vendors and another good thing is, their products are simple amazing. You will surely be tempted to spend your hard-earned money here even if you are just planning to window shop.

Easy communication

Though this country comes with different languages, you will find that most of them know how to speak English. That is right and if this is the reason you are having second thoughts of settling in Malaysia, that should be remedied now, not to mention the fact that the people here are the friendliest. In fact, according to some survey, here you will find a place with the friendliest people in the entire globe.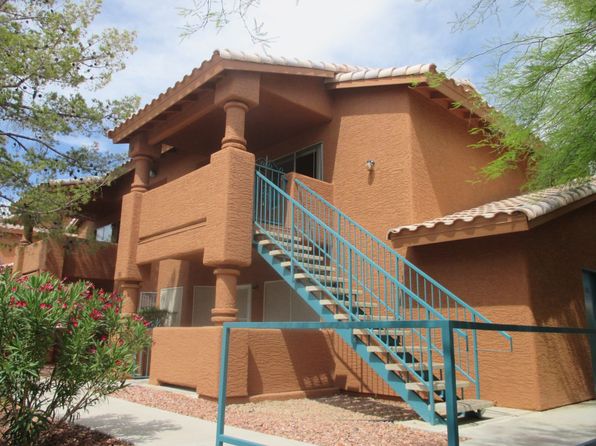 They are friendly

As mentioned above, the people in Malaysia are extremely friendly, it will not be hard for you to settle in this country, which is a far cry in other countries. That is right, they won't make you feel like you are an outsider. They will treat you like you are a local as well and will be nice to you all the way. It is not as if they are just camouflaging as that is not the case and you won't feel any awkwardness at all. It will really feel that they are genuine and being friendly is their nature.
Malaysia food is something to look forward to

This country is known for their mouth-watering dishes. For sure you will experience that as well the moment you will check any of their diners. No appetite is not known in this part of the globe as if even you are feeling that somehow, it will right away drastically change the moment you are in front of their amazing foods. Even if you are a vegetarian or on a special diet, you will still have a variety of dishes to choose from here.
The largest city

Kuala Lumpur is the largest city in Malaysia and maybe, that is also the reason why it is the capital of the country. It means that you will never be bored while trying to blend with the locals here, though that part is not really considering the fact that they are extremely friendly. It is actually not just the largest, but at the same time, it is also densely populated, so you can just imagine this as the perfect place to find a tenant.
Commuting is easy and cheap

You might have heard that cabs are not good in this part of the world. However, there is really nothing to worry as there is a train that can bring you fast to wherever you want to go in Kuala Lumpur. Not only that, yes, they are not just fast, they are even cheap for that matter! Check out kuala lumpur project outlook for all the available properties in Kuala Lumpur. Properties that have nearby commute are the Harbour Place, Central Park, Kipark Apartment, Taman Lestari Puchong, Berjaya Times Square Serviced Apartment and Bandar Mahkota Banting (Brooklands).
Booking for an accommodation is easy

Are you wary that your budget might not be able to get you a good accommodation? Well, erase that from your mind is that will not happen. While you can easily book for a hotel online, you can even find that some of them are on discounts. Yes, there are always discounted prices in Kuala Lumpur, thus if you are just resourceful, you should find some sites that can assist you with this. They won't even charge you a dime in booking the accommodation. Indeed, you can say that the property Malaysia industry in Kuala Lumpur is simply amazing. A few of the properties u can check out is the Flora Damansara and Verve Suites. If you are around Penang area, you can check out The Spring, Idaman Iris, Casa Prima, Saujana Heights, Boulevard Condominium and The Golden Triangle.
Malaysia is a multicultural wonderland

Yes, you will not just find Malays in this part of Malaysia or in the entire country for that matter. It is composed of different communities and ethnicities. There are Chinese, Indian people and more. This adds to the beauty of Malaysia knowing you might find your own people already settling in Kuala Lumpur as well. This only means that you won't be lonely here even with the fact that you are far from your birthland. Not to mention the fact that because of the different races staying in Malaysia, there are also different kinds of foods. If you are looking to explore Johor, you can check out Shama Medini, UMCity Medini Lakeside, Citrine Hub Residences, Botanika and Pangsapuri Ria.
Dressing appropriately is advisable

When you plan to roam around some places in Kuala Lumpur that are religion-related like temples and similar establishments, you need to dress appropriately. Just like when the locals will almost completely cover themselves, you have to be modest with your clothing so as not to attract negative situations. It would be best if you wear something that is ankle-length with sleeves and maybe throw an oversized scarf. It is what they say that when you are in Rome, act like Romans. At the same time, you must respect cultural as well as religious beliefs of the places you plan to visit. This is actually a must and must be observed at all times or else, you might get in the wrong side of the locals who are supposed to be friendly. Thus, before starting your travel, see to it that you have with you the needed garments.
Learning a few key phrases can be helpful

Yes, most of the locals do speak English but not all of them. Besides, even if they are, learning some of their key phrases should help go by comfortably. It is also a great way to blend with them especially that you plan to settle and invest in property Malaysia here.
No bacons at all

As what is mentioned above, most of the people here are Muslims. That means they don't eat pork in this part of the globe. Thus, if you are planning to settle in this part of the globe, consider the fact that your breakfast table might not have any form of pork at all. There is nothing to worry actually as that means, you will have a longer life!
Punctuality is not important

You might be used to be on time in your every transaction, but that is not practiced in Kuala Lumpur. The thing is, most Malaysians just take their time and if one is late, it is not really a big deal for them. That said, you should try to practice being just relaxed the way Malaysians do.
There are still a lot of things you need to know about Kuala Lumpur!
If you are serious in your plan to settle here and to invest in property Malaysia. Though, it is without a doubt, a good decision, but still the transition might not be easy if you have no knowledge about this state.